Which Broadway Power Ballad Do You Need Right Now?
Help your audience get to know your brand by providing fun, engaging content. That's what Audience Rewards did, publishing weekly trivia and outcome-style quizzes, which in turn drove their audience to sign up for accounts and email.
How this CredSpark experience looks in context: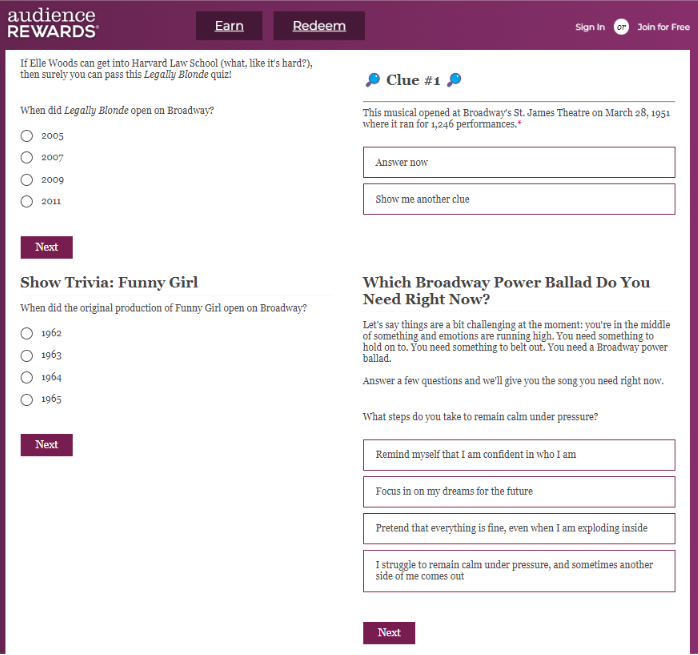 (those who viewed a question answered it)
(viewers who opted in to have an account created and receive email in order to see their results)
How can you leverage CredSpark in your organization?
Let's find out. Start with a demo that's customized to your specific business needs and goals.