Personalize Your INTERPHEX Experience
INTERPHEX team created a quiz which delivers uniquely personalized, written recommendations for participants on which Sessions, Exhibitors, and Products at show are tailored just for them, based upon their answers to the survey. This solution uses Natural Language Generation.
How this CredSpark experience looks in context: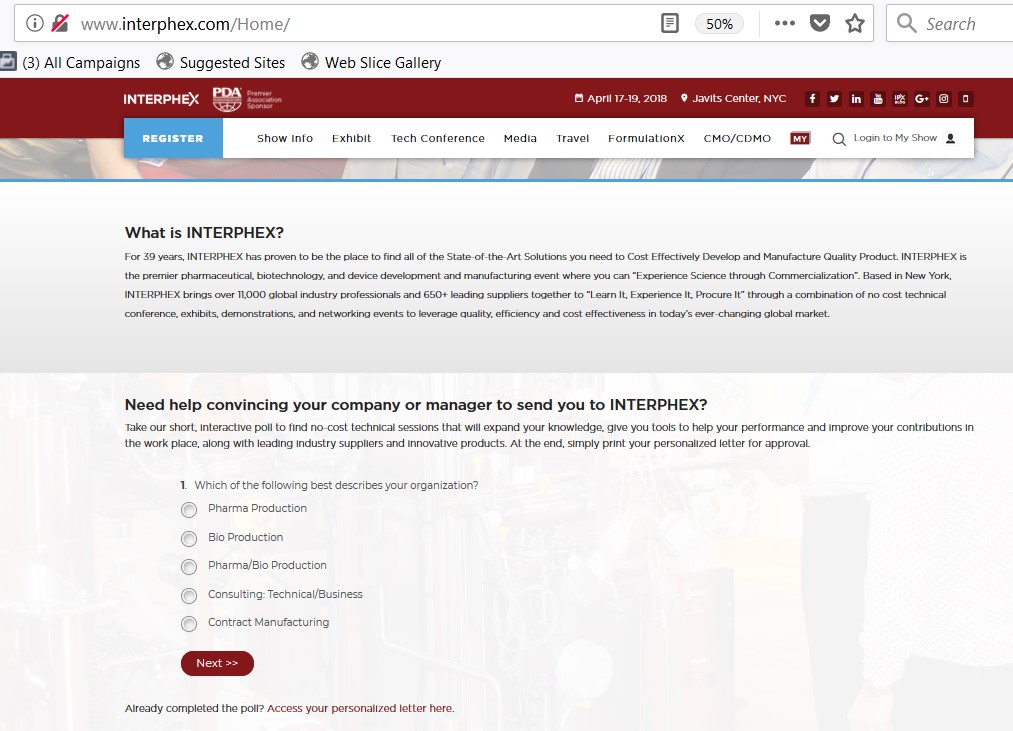 INTERPHEX is an annual event dedicated to showcasing pharmaceutical and biopharmaceutical innovation, technology, and knowledge. 
How can you leverage CredSpark in your organization?
Let's find out. Start with a demo that's customized to your specific business needs and goals.