Interactive Campaign Builder
PG brought the media kit into the 21st century by creating an interactive version that doesn't just sort or filter; it responds to exactly what the potential advertiser is looking for and delivers only the set of recommendations that meet that criteria. It's a great example of showcasing relevance to prospective buyers.
How this CredSpark experience looks in context: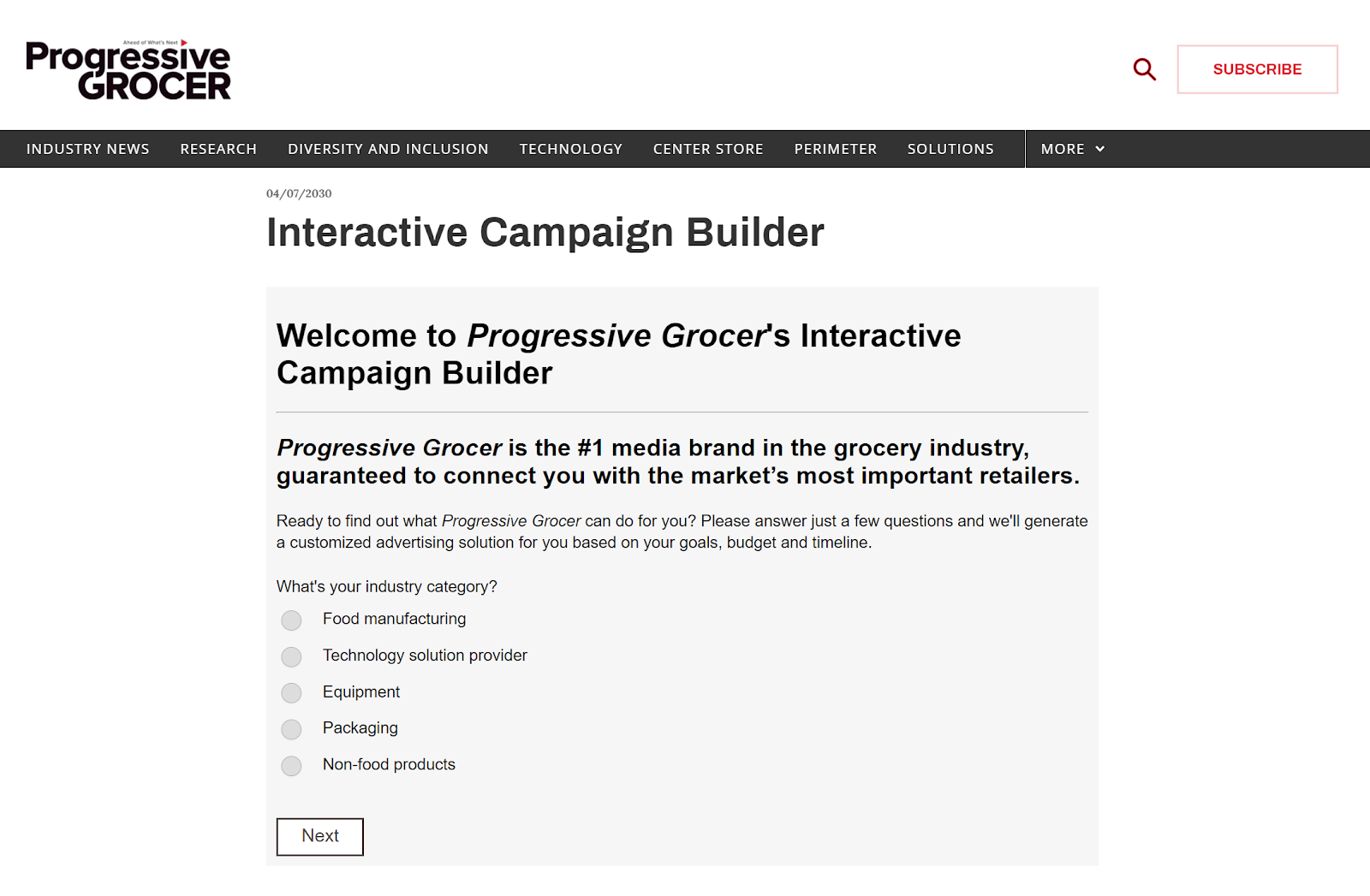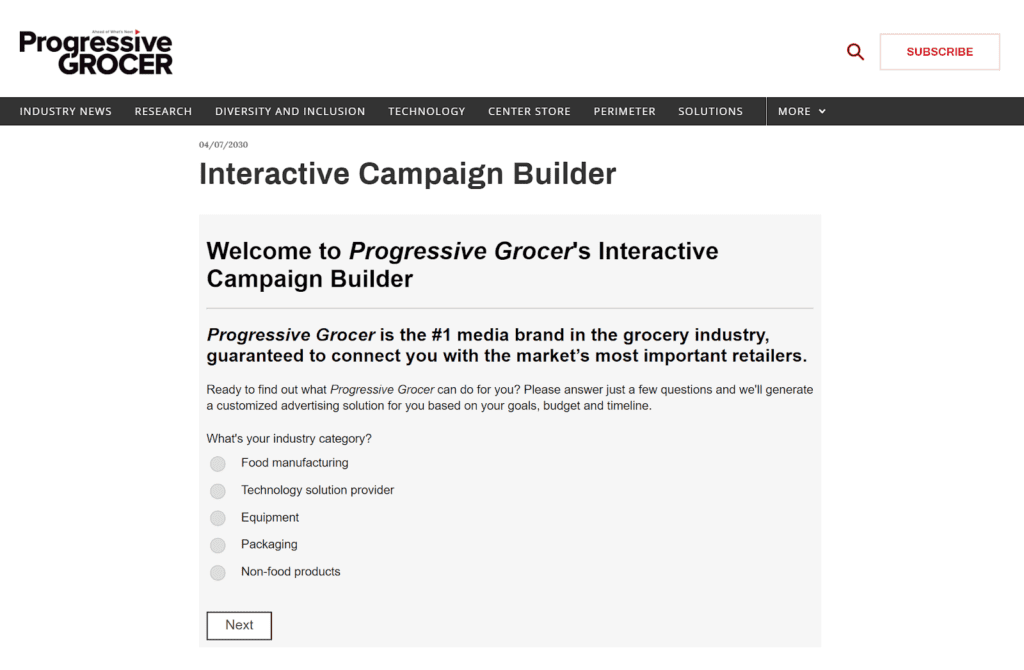 source of truth for potential advertisers
weeks before the tool paid for itself in new advertiser revenue
Progressive Grocer has been the leading voice of the supermarket industry for nearly 100 years. Serving the largest audience in the market, PG's readers are top management at headquarters and top decision-makers at store level.


How can you leverage CredSpark in your organization?
Let's find out. Start with a demo that's customized to your specific business needs and goals.