How Much Do You Know About 1-to-1 Technology?
Education Week leveraged a relevant topic to challenge their audience while promoting internal resources and articles at the end of the quiz. 
How this CredSpark experience looks in context: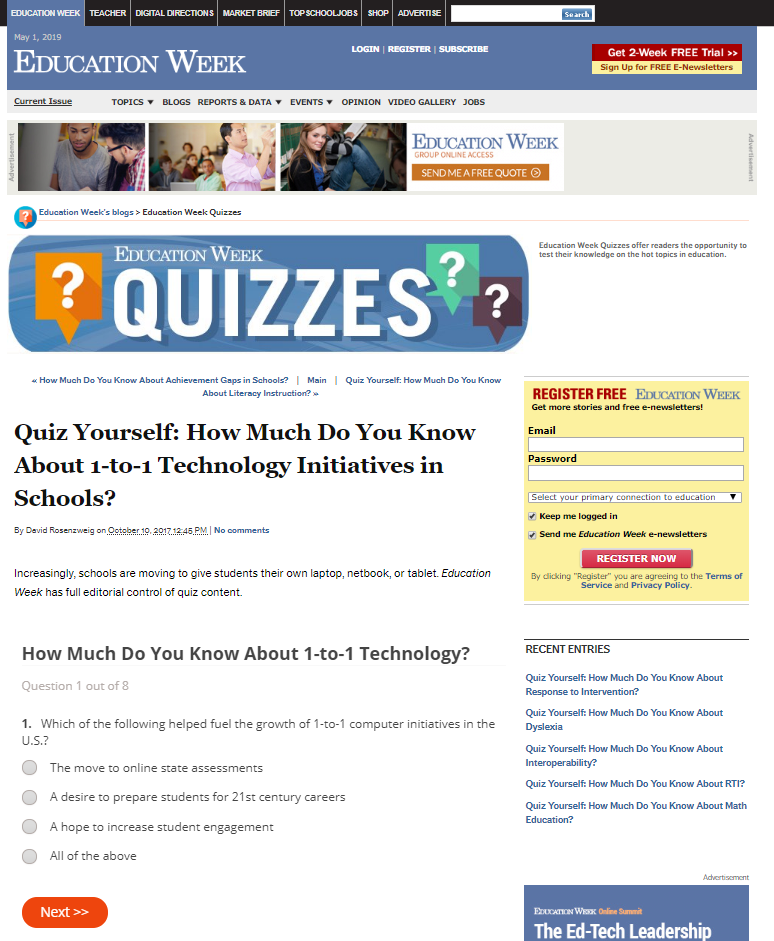 Education Week is an independent news organization that has covered K–12 education since 1981. It is known for providing both news and analysis, along with explanatory and investigative journalism across a range of digital, print, and broadcast platforms as well as through live and virtual events.
How can you leverage CredSpark in your organization?
Let's find out. Start with a demo that's customized to your specific business needs and goals.