Personal Finance 101: How Savvy Are You?
First Republic Bank developed a quiz to find out how much a specific consumer audience knows about personal finance while gathering high-quality leads for banking products.
How this CredSpark experience looks in context: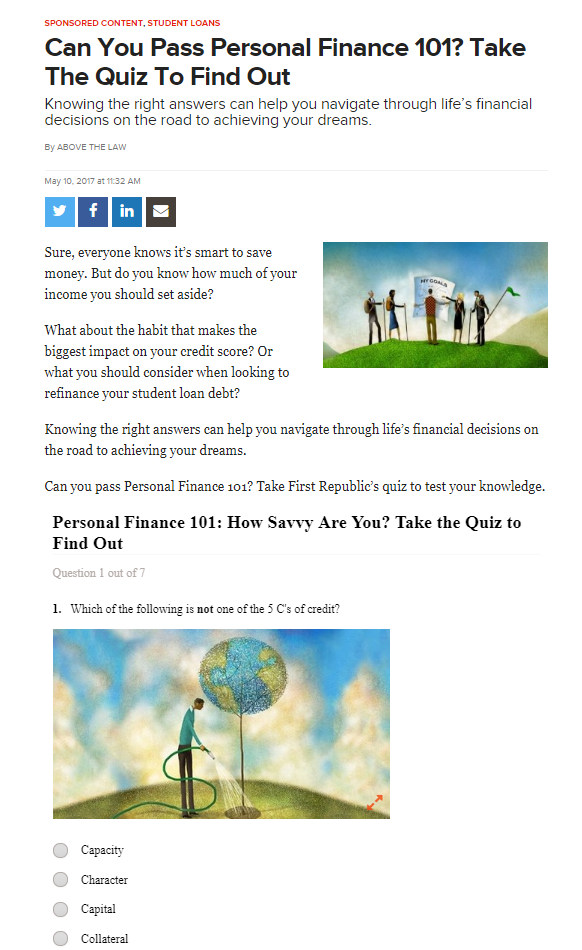 First Republic Bank is an American bank and wealth management company offering personal banking, business banking, trust and wealth management services, catering to low-risk, high net-worth clientele.
How can you leverage CredSpark in your organization?
Let's find out. Start with a demo that's customized to your specific business needs and goals.