Weekly News Quiz: October 2-8
MedPage Today's weekly news quiz reliably delivers a median of nearly 3 minutes of time on page, engaging a highly sought-after audience and delivering key insights into their knowledge, which ultimately better informs future content production and provides real value to advertisers. 
How this CredSpark experience looks in context: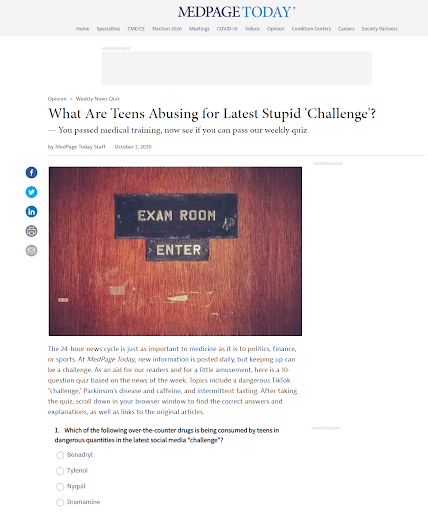 average completions per quiz
MedPage Today is a trusted source for clinical news coverage across the medical specialties. We cover all the clinical news, findings, and announcements that we think will directly affect the lives and practices of health care professionals throughout the U.S. 
How can you leverage CredSpark in your organization?
Let's find out. Start with a demo that's customized to your specific business needs and goals.