CASE STUDY: EDUCATION WEEK
How can you create more value for sponsors?
18,500+
Quizzes Taken
Completed Interactions
9,925
Leads
New registered users
1,500,000+
Audience Data Points
Lead Qualifying Information
How do you connect sponsors with actionable data?

Like most publishing and media companies, Education Week had successfully made the transition from print to digital, with digital advertising serving as its primary revenue source. However, advertisers were increasingly wanting to go "beyond the banner," looking for new ways of engaging their prospects and, most importantly, generating leads.
Education Week's first CredSpark experience was for an advertiser wishing to promote their in-school technology solutions. We developed a strategy to gain more insight into school administrators' level of knowledge and understanding of the technology options and capabilities available for use in school. We wanted to reach the key decision makers, understand their knowledge of the technology marketplace, and gain insight into where they were in the purchase decision-making process.
What's the best way to engage top school officials? By using a paradigm with which they're exceptionally familiar. We created an interactive education experience where school administrators were presented with quiz questions that assessed their knowledge of the in-school technology market. The quiz also served as a discovery experience, seamlessly introducing quiz takers to new tech options and how others are using them in classrooms across the United States. Finally, quiz takers saw how their knowledge and use of technology in the classroom stacked up against their peers, showcasing any gaps and motivating them to take further action.
Education Week seamlessly integrated the 10-question CredSpark experience into a post on its blog, using CredSpark's user-friendly platform API. They then promoted the post through email, website, and social channels.
Education Week is the nation's premier professional publication & media company for education professionals and decision makers in K-12 school districts. They are the gatekeepers for this highly lucrative, multi-billion dollar market—a market that is fragmented, highly localized, and often shrouded in bureaucracy and regulation. In sum, they are notoriously expensive and difficult to reach. Yet, reaching—and understanding—these decision makers can present immense sales opportunities for Education Week advertisers.
Education Week wanted a way to improve reader engagement with advertiser's content without compromising user experience. They wanted to leverage their brand's unique strengths to provide exceptional value for their clients. And finally, they wanted to expand their share of clients' marketing budget by combining access to their very targeted audience with insights into that audience that advertisers couldn't get anywhere else.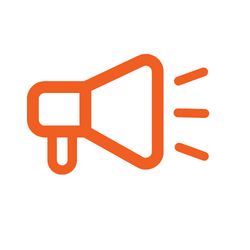 Create a premium advertising offering through the collection of more actionable data for advertisers.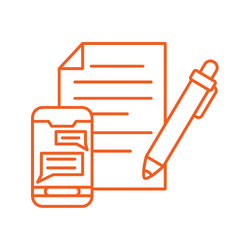 Develop an engaging content discovery experience with advertiser content and create natural "in-experience" opportunities to collect additional data and insights from the target audience.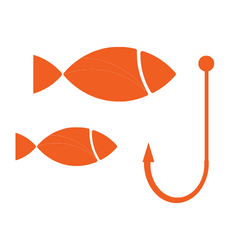 Create a hook to draw the target audience in and generate valuable leads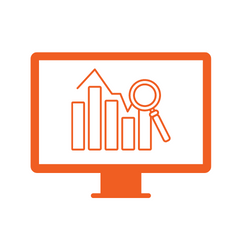 Leverage an assessment model to gather "sales intent" information on the target audience, as well as gauge their knowledge level of advertiser market, services, and products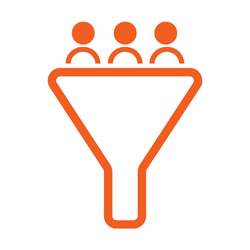 Qualify leads by determining where users are in the purchase decision-making process and identifying any gaps or needs in their current situations
For this initial experiment for the technology solutions advertiser, Education Week 's CredSpark experience reached 842 members of this highly sought after target audience of K-12 school administrators. Their activity included:
• Answering 6,210 questions, providing the advertiser with insight into their knowledge of the 1:1 in-school technology market.
• The participants also saw how their performance compared to other administrators across the country, as well as where their knowledge gaps lay.
• The experiment generated 777 leads for the advertiser, as well as all the additional data points to better inform their follow up sales process.
• This particular CredSpark experience also generated 442 new site registrations. Education Week has continued to roll out CredSpark experiences for other advertisers and for its own initiatives to gather additional, deeper audience data.
Education Week's audience members are school district leaders whose daily decisions and actions determine the future of the American educational landscape. CredSpark has enabled us both to interactively engage and gather key insights on those educators, in turn unlocking value for the sponsors who help fund our high-quality journalism.
— Chief Revenue Officer, Education Week
We'll get together and showcase client examples, dive deep on features, and brainstorm ideas for your brands.
What can your brands create with CredSpark?
Let's start a conversation.
Get in touch and let's set up a brainstorm session and demo to explore how your organization can leverage CredSpark.