How can you hyper-personalize a massive conference?
7.5%
% of Attendence Driven by CredSpark
192
Immediate Registrations After Completing the Interaction
How do you showcase the value of a huge event at the individual level?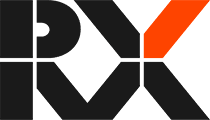 RX Global (formerly Reed Exhibitions) is the world's largest event organizer, organizing more than 500 events across 40+ countries. RX Global's 3,000 exhibition specialists pull off some of the planet's biggest and most complex conferences, conventions, exhibitions, and events. RX Global had already partnered with CredSpark on two other events: Book Expo (BEA) and Global Gaming Expo (G2E). Now, they wanted to take it to the next level.
If you've ever attended a large conference, expo, or event, you know that one of the biggest issues for attendees is a sense of being overwhelmed by all that's on offer.
What speakers or presentations should I see?
What sessions or workshops will provide the most value for me?
Which breakout or networking sessions will provide the best opportunities for me?
Which parties or social outings are best suited to my needs & goals?
What's most relevant for me?
In short, how do I get the best return on my investment of time and/or costs for attending this conference?
We've all been there and have felt that way. RX wanted to provide a solution: What if we could ask individuals a few key questions and provide them with a customized roadmap on how to get the most out of an event?
A straightforward issue—but one where the solution requires some complex handling of language and data. So, say hi to AI.
Let's face it: RX knows how to put on a show. But sometimes these shows are centered on incredibly complex industries or topics and are crammed with different content, presentations, and sessions that encompass a wide range of issues, interests, specializations and more. INTERPHEX was one of those.
INTERPHEX is the premier global pharmaceutical, biotechnology, and medical device development & manufacturing event. Its goal is for attendees to "experience science through commercialization." The event is a mix of technical conference, exhibits, demonstrations, and business & networking opportunities. For attendees, there's literally a blizzard of opportunities and experiences— at least all of those they can squeeze in over 3 days
For CredSpark, our first goal was to leverage RX's extensive knowledge of the event and all its opportunities, as well as their deep insight into prospective attendees. RX's expertise was critical to building the fundamental element of the project: Asking the right questions and pairing them with the most relevant answers.
We decided the RX INTERPHEX project was the perfect opportunity to build rich AI smarts and features into our interactive content platform. Specifically, we developed intelligence, skill sets, and features associated with the Natural Language Generation (NLG) branch of Artificial Intelligence.
We relied on RX's deep knowledge of the event, its content, and the target audience to create a matrix of questions, user answers, and relevant responses and associated content. Next, we developed the NLG intelligence and incorporated it into our interactive content engine. From there, we built out the assessment and designed the UX and the ultimate user take-away: the letter with the AI-driven, personalized recommendations.
RX easily integrated the assessment front-and-center on the INTERPHEX home page and encouraged visitors who were considering attending the event to take the assessment; find out how they could individually get the most value of attending; and get a tangible letter outlining the personal benefits that they could use to justify attendance to bosses or other decision makers in their organization.
The whole process of users' engagement with the assessment amplified all the valuable content, connections, & business opportunities that INTERPHEX offered. And the personalized results crystallized those opportunities based on that individuals' personal goals, interests, and needs
% of attendance driven by this interaction
RX was pleased with the results of the INTERPHEX project:
• 1,559 people completed the quiz. 60% were new to INTERPHEX.
• 771 entered their email address to receive their personalized letter.
• 489 assessment takers registered for INTERPHEX, representing 7.5% of total show attendance. Most registered within 7 days of taking the assessment. 192 registered the same day.
• Of those 489, 82% were new registrants to the show.
• Among new show registrants, Pharma/Bio Production and Pharma Production were the top two organization types. Engineer and Production/Manufacturing were the top 2 job categories. Precisely the target market for the show, indicating that highlighting the personal value drove attendance.
CredSpark has been a true partner to RX Global. Their technology, custom services, and total dedication to our shows' success set them apart from other vendors. CredSpark's AI-powered event personalization created tremendous value for us, helping us achieve our goal of attracting new attendees to the show by using their technology to surface personally relevant show highlights for each use.
Director, Marketing Technology - RX Global
We'll get together and showcase client examples, dive deep on features, and brainstorm ideas for your brands.
What can your brands create with CredSpark?
Let's start a conversation.
Get in touch and let's set up a brainstorm session and demo to explore how your organization can leverage CredSpark.