CASE STUDY: BUSINESS TRAVEL NEWS
How can you leverage audience data to create custom research?
50,000+
Data Points Collected
19,000+
Questions Answered
40+
Organizations Participated
How do you tap the voice and expertise of your audience to create valuable industry research?

How happy are you with your corporate travel support? Regardless of your answer, I think we can agree that most business travelers have strong opinions on the matter. In fact, most would just be happy to be asked the question. Northstar Travel Group's Business Travel News did exactly that.
The Business Travel News Story
Northstar Travel Group is the leading B-to-B information and marketing solutions company serving all segments of the travel industry including leisure/retail, corporate/business travel, meetings and incentives, and travel technology. As part of their wide range of services for the travel industry, Business Travel News (BTN) is a multichannel print, online, and face-to-face brand with specialized content targeted to corporate travel managers.
BTN had brought two objectives to CredSpark. 1.) Increase BTN reader engagement by providing a unique benchmarking tool for travel managers to gauge their own corporate travel program effectiveness; and 2.) Establish an industry index to provide thought leadership for corporate travel professionals and to push a new, data-supported perspective on what constitutes a successful travel program.
For CredSpark, that meant collaborating with BTN to create a compelling individual user experience that rolls up into a big-picture industry perspective.
Northstar is the gold standard when it comes to B2B travel information and data, and Business Travel News has a long-standing reputation for delivering market intelligence for corporate travel managers and industry travel suppliers.
BTN's close relationships with corporate travel managers and prior research on corporate travelers already had uncovered the competing demands and frustrations between the two groups. While many travel managers wanted to do the best for their travelers, translating one-off feedback and complaints into meaningful data to inform a business plan was challenging.
BTN wanted to bridge the gap by providing both groups with an opportunity: Give travelers a voice in their travel programs and give travel managers actionable data based on those aggregate voices. This way, travel managers had structured data to see which areas of their program needed the most work—moreover, BTN wanted to identify which areas were most important to travelers so that travel managers could even make small changes that would be impactful. The Traveler Happiness Index aimed to do that.
Business Travel News' audience insights combined with CredSpark's discovery experiences captured user interest and motivated users to engage with content, so Business
Travel News could collect more and more data in the process.
If we combined the two successfully and presented the results in a useful way, Business Travel News would build its thought leadership profile, while simultaneously collecting
exclusive data and insights for individual corporate travel professionals that they couldn't get anywhere else.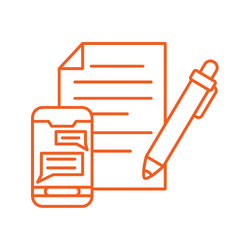 Configure custom survey content in a way that would compel corporate traveler interactions and responses, as well as generate the data needed to fuel BTN's proprietary Traveler Happiness Index algorithm.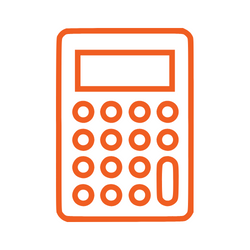 Calculate results for specific organizations, as well as aggregate them into an industry view.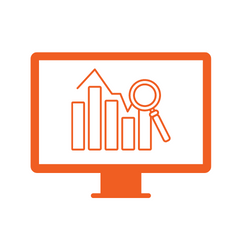 Develop an engaging discovery experience that created natural, "in-experience" opportunities to collect data, insights, and demographic information from business travelers.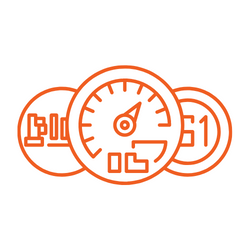 Design a data and analytics dashboard to showcase the survey findings to BTN's travel manager participants and allow them to see how their organization-specific Traveler Happiness Index scores, as judged by their organizations' business travelers.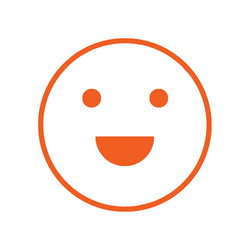 Package the entire experience as the Business Travel News 2017 Traveler Happiness Index to draw interest from the target audience, as well as other interested parties in the worlds of transportation, hospitality, entertainment, and the news media.
Organization Participated
The Business Travel News Traveler Happiness Index isn't a simple opinion survey. Its success would rely on exceeding the expectations of two disparate (and somewhat opposing) groups: the business traveler
and corporate travel managers. If we had solely captured the opinions and sentiment of the business traveler, the corporate travel managers would have felt under siege and the Index experiment would have failed.
It was crucial that the data we generated and delivered through the Index would illuminate successes, identify gaps, and most of all, be actionable. Everything—the business traveler user experience, the wording of each question and response, the design of the analytics, and the promotional strategy—had to seamlessly come together to create a compelling engagement experience that was fully aligned with the ultimate purpose and vision for the data and insights we were capturing.
The survey & engagement experience took full advantage of human nature and our innate desire to give our opinion—and in this case, indicate our level of satisfaction with a topic that often drives very strong reactions: business travel. Business Travel News leveraged that "natural hook" to draw readers in to experience the survey and register their opinions, which in turn generated more data for the corporate travel managers.
CredSpark was integral to the success of The Traveller Happiness Index and worked with us to build the right connections and deliver accurate, credible results that have furthered BTN's position not only as a thought leader in our industry, but also as the provider of a new metric for benchmarking leading-edge corporate travel programs.
We'll get together and showcase client examples, dive deep on features, and brainstorm ideas for your brands.
What can your brands create with CredSpark?
Let's start a conversation.
Get in touch and let's set up a brainstorm session and demo to explore how your organization can leverage CredSpark.