CASE STUDY: WATT GLOBAL MEDIA
How can surfacing relevance impact the success of your events?
How do you surface relevance for attendees of the world's biggest petfood event?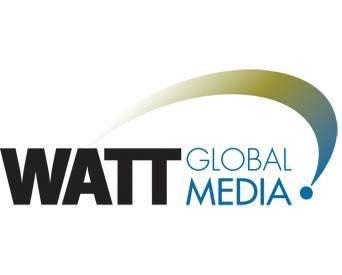 WATT teamed up with CredSpark to create personalized recommendations for potential attendees with a goal of adding 30 new attendees to the 2019 Petfood Forum. We worked closely with WATT to design the right questions to ask potential attendees in order to showcase the most compelling and appropriate sessions and exhibitors for each person taking the quiz.
For more than 100 years, WATT Global Media has been devoted to improving the health and wellbeing of humans and animals throughout the world. WATT is a key source of business intelligence, industry data, and specialized information to the global pet food, poultry, and animal feed markets, producing trade shows and conferences, print magazines, e-newsletters, websites, e-marketing services, digital editions, white papers, webinars, custom content marketing and other digital initiatives.
Among other events, WATT produces the Petfood Forum—the world's most important gathering for those who make the foods we feed our pets every day. Over 3,000 pet food and pet treat industry professionals attended the 2019 event. There were more than 350 exhibitors across a range of categories and topics. WATT wanted to help potential attendees quickly and easily understand the value this show could provide specifically for them.
WATT teamed up with CredSpark to create personalized recommendations for potential attendees with a goal of adding 30 new attendees to the 2019 Petfood Forum.
WATT put the quiz on the conference home page, encouraging potential attendees to use this tool to generate a personalized set of recommendations. The quiz started with some topical and challenging questions which not only engaged their audience but also provided insight into respondent experience, knowledge, and interests. WATT was able to learn about which conference tracks generated the most interest and to get input from more than 2,000 people on the most pressing issues they face.
This valuable feedback can help with future conference design and promotion as well as provide insight into the type of content conference attendees are looking for.
ROI on CredSpark Invesment
The return on their investment greatly exceeded WATT's expectations. Due to its prominent placement on the main page of the conference site, the first question of the quiz was seen by more than 37,000 people. Of those, 3,309 people—about 9%— answered that first question. Of those, 61 answered all 12 questions, and 43% of them provided their name, email, and organization in order to receive their personalized letter.
Of the 864 people who completed the quiz and provided their contact information, 161 registered for the event—an 18.6% conversion rate.
89 had never attended a Petfood Forum before.
57 of them had not attended the event previously but someone from their company had.
 The experiment generated 777 leads for the advertiser, as well as all the additional data points to better inform their follow up sales process.
32 people represented first-time attendees personally and for their organization.
Further, the Credspark app was the 5th top traffic source to the Petfood Forum event website from January – April 2019 (the active promotional months). WATT's goal was 30 additional conference attendees with 20 of those being new to the show. They ended up with 161 additional attendees, of whom 89 were new, and are very excited to set even higher goals for next year.
CredSpark takes the time to become familiar with your audience and understand your goals to help you achieve success. Engagement with our quiz and registration conversions far exceeded all expectations. It was a no-brainer to do another quiz to support this year's attendee acquisition efforts.
We'll get together and showcase client examples, dive deep on features, and brainstorm ideas for your brands.
What can your brands create with CredSpark?
Let's start a conversation.
Get in touch and let's set up a brainstorm session and demo to explore how your organization can leverage CredSpark.