2019 Adweek Readers' Choice Tech Awards
Adweek used Credspark as a voting tool for an annual industry awards program.
How this CredSpark experience looks in context: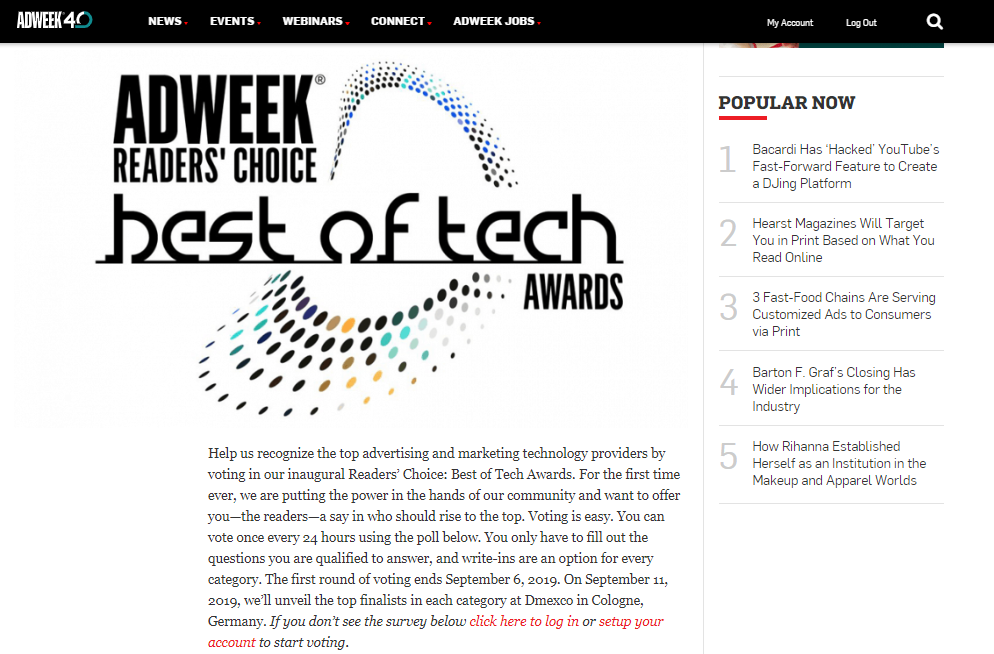 Adweek is the leading source of news and insight serving the brand marketing ecosystem.
How can you leverage CredSpark in your organization?
Let's find out. Start with a demo that's customized to your specific business needs and goals.