Are You Ready to Be an AMA Certified Professional in Management?
How do you help spread the word about a new product? The American Management Association created this interaction to help their audience see the value in their brand-new AMA-CPM™ credential and determine whether they were ready to attempt that credential or needed to deepen their knowledge, first. 
How this CredSpark experience looks in context: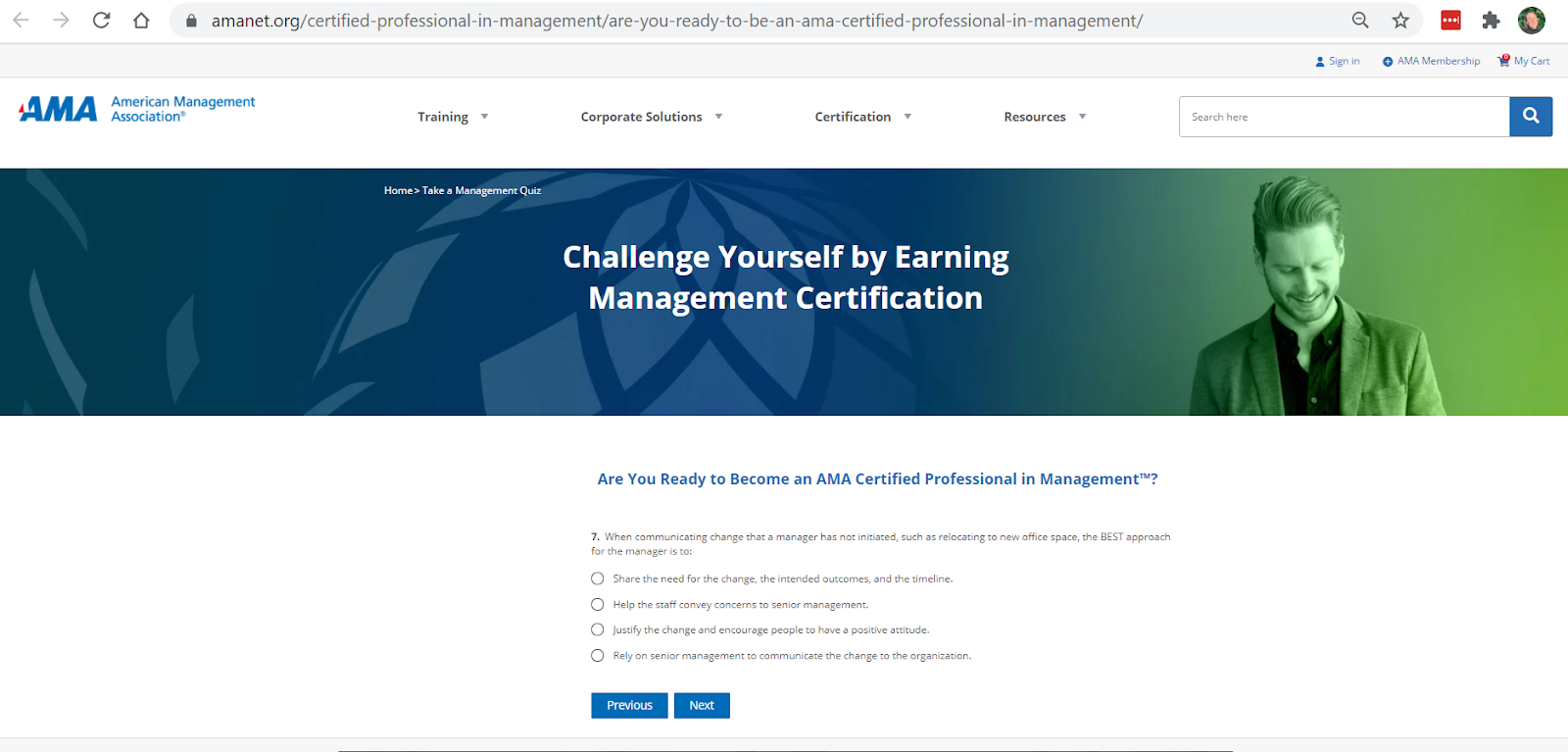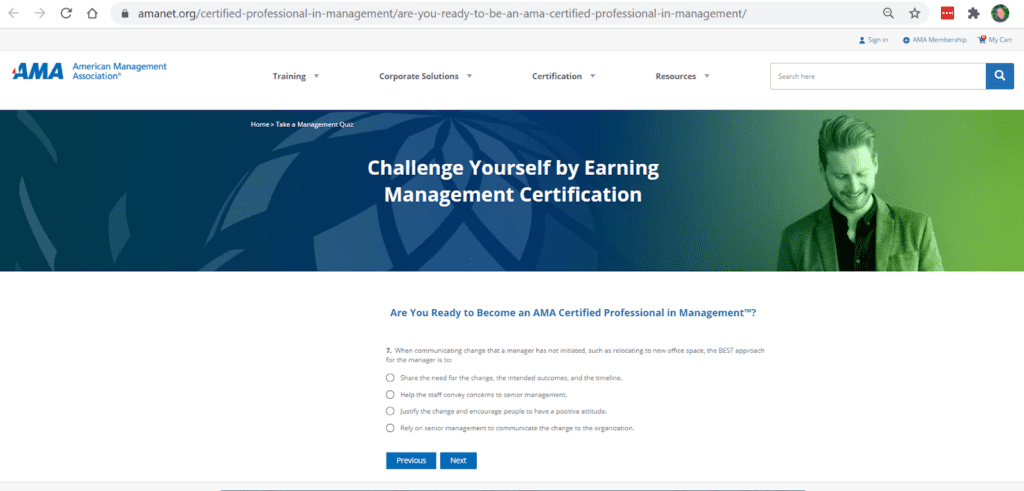 Interactions are a great way to help your audience get to know your products and understand whether they're in need of certain information or education. What better way to showcase the value of a course or training than by testing a person's knowledge of that topic?
those providing contact info opted-ed in to receive email
data points collected…and counting
AMA is an international, nonprofit, membership-based association that provides a broad range of management development and educational services to individuals and organizations.
How can you leverage CredSpark in your organization?
Let's find out. Start with a demo that's customized to your specific business needs and goals.