Can You Name These Famous Women Engineers of History?
Quizzes offer a terrific opportunity to breathe new life (and value) into existing content. ME Magazine repurposed the content of an evergreen article from 2013 and turned it into an engaging and timely quiz. 
How this CredSpark experience looks in context: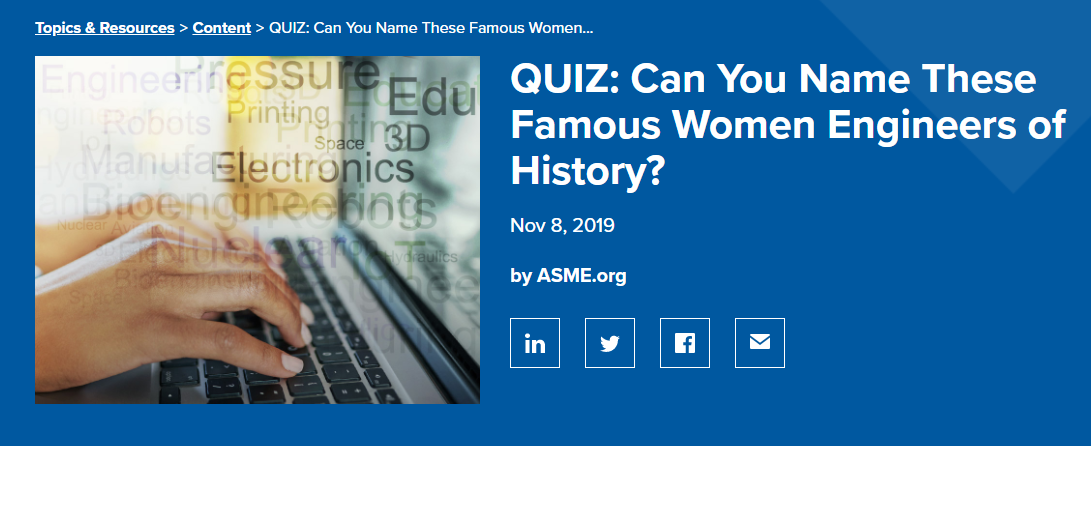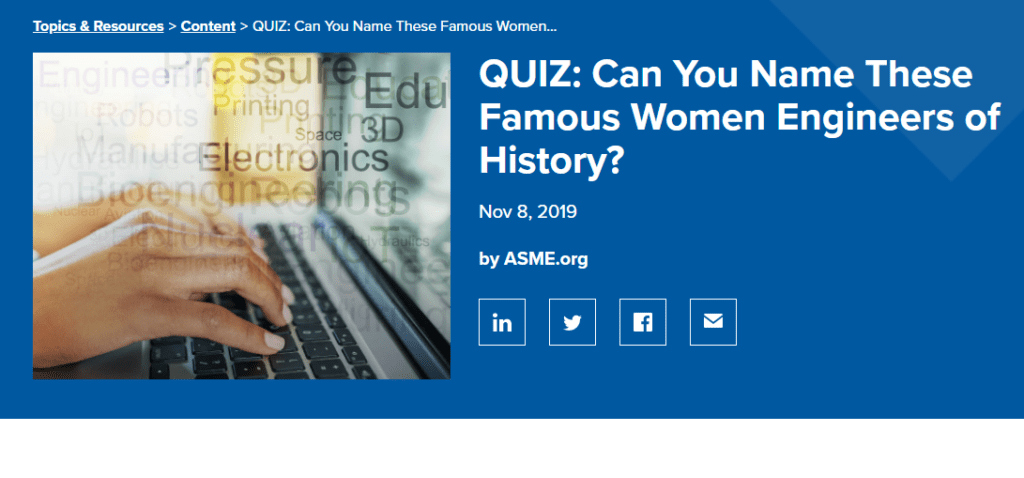 median time spent on page
of quiz viewers started the quiz
ASME is a not-for-profit membership organization that enables collaboration, knowledge sharing, career enrichment, and skills development across all engineering disciplines, toward a goal of helping the global engineering community develop solutions to benefit lives and livelihoods.
How can you leverage CredSpark in your organization?
Let's find out. Start with a demo that's customized to your specific business needs and goals.