¿Dónde debe comprar en JIS octubre?
Jewelers International Showcase team gamified pre-event engagement for its Spanish-language audience by showing potential attendees how the show reflected their interests and needs, as well as their native language. 
How this CredSpark experience looks in context: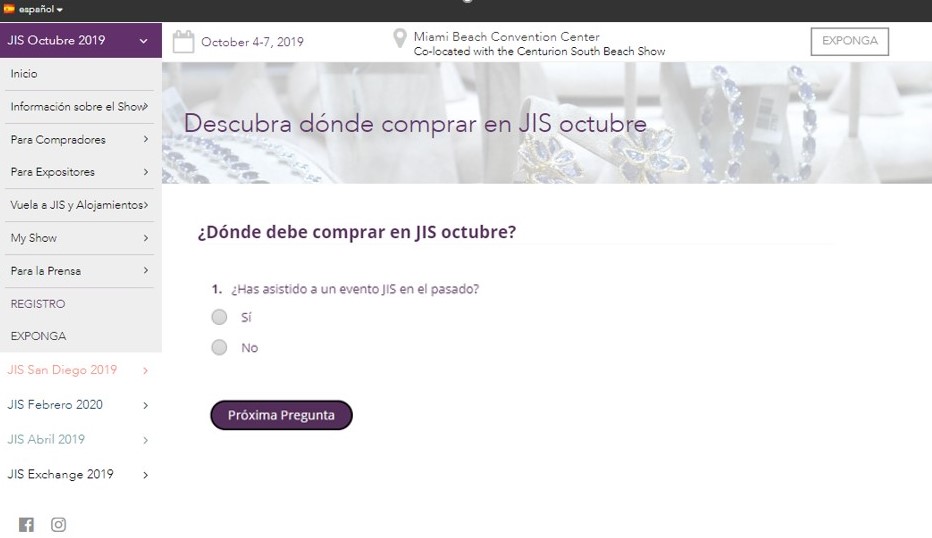 Jewelers International Showcase (JIS) is a trade-only jewelry "buying and selling" event brand in its fourth decade serving the industry. 
How can you leverage CredSpark in your organization?
Let's find out. Start with a demo that's customized to your specific business needs and goals.