Global trade show EQUITANA supported their recent entry into the U.S. market with a fun, engaging outcome quiz that generated 335 opt-in emails.
How this CredSpark experience looks in context: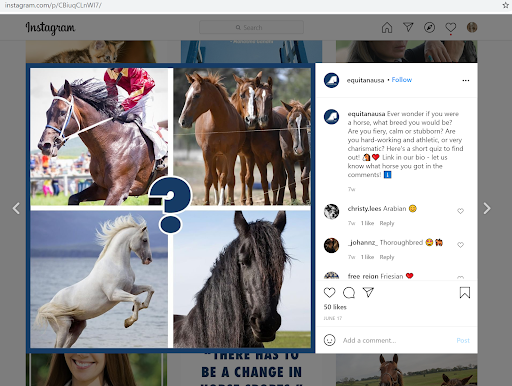 quiz-takers who opted in to emails
median time spent on page
EQUITANA USA invites equestrian professionals and enthusiasts of all riding levels, ages, disciplines, and breeds to celebrate the horse through education, entertainment, instruction, and shopping.
How can you leverage CredSpark in your organization?
Let's find out. Start with a demo that's customized to your specific business needs and goals.