How Well Do You Really Know the Pet Care Business?
Progressive Grocer paired this sponsored quiz with a relevant article, generating valuable data for their advertiser and creating a premium advertising product in the process.
How this CredSpark experience looks in context: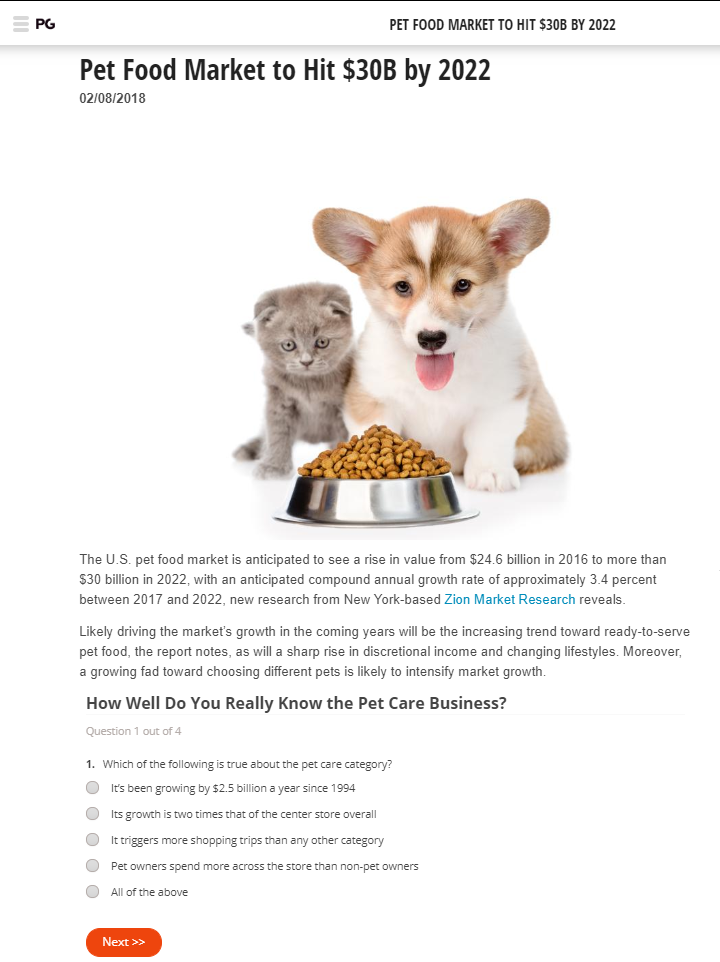 Progressive Grocer has been the leading voice of the supermarket industry for nearly 100 years. Serving the largest audience in the market, PG's readers are top management at headquarters and top decision-makers at store level.
How can you leverage CredSpark in your organization?
Let's find out. Start with a demo that's customized to your specific business needs and goals.