New Product: The Ethics Consult
MedPage Today created a new product around a CredSpark-powered interaction. Each time an ethical dilemma is posed, healthcare professionals are invited to weigh in. A week later, an ethicist responds and presents the survey findings for context. It's a powerful illustration of keeping audiences coming back for more.
How this CredSpark experience looks in context: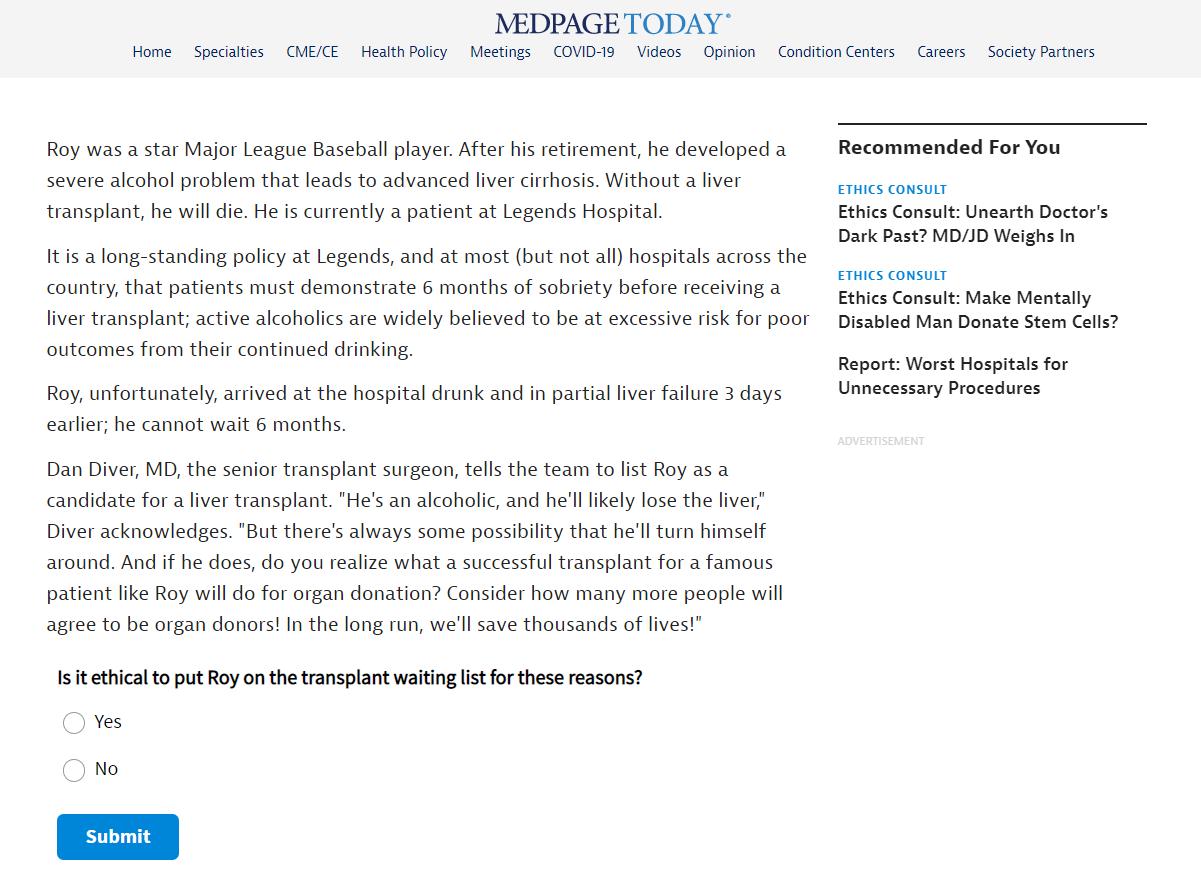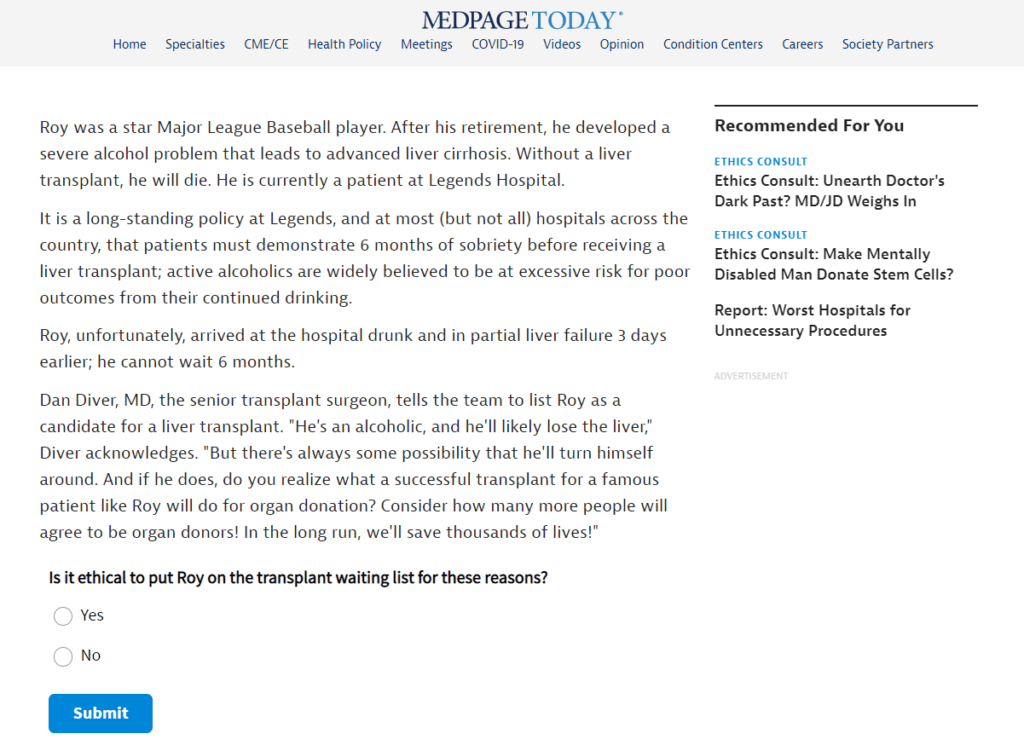 How can you leverage CredSpark in your organization?
Let's find out. Start with a demo that's customized to your specific business needs and goals.