What McDonald's Dipping Sauce are You Based on Your Anime Preferences?
Eager to show value to sponsors of a virtual event, the Metaverse nerds got creative and made a fun, engaging quiz. It's a terrific example of helping a sponsor engage with a very specific target market.
How this CredSpark experience looks in context: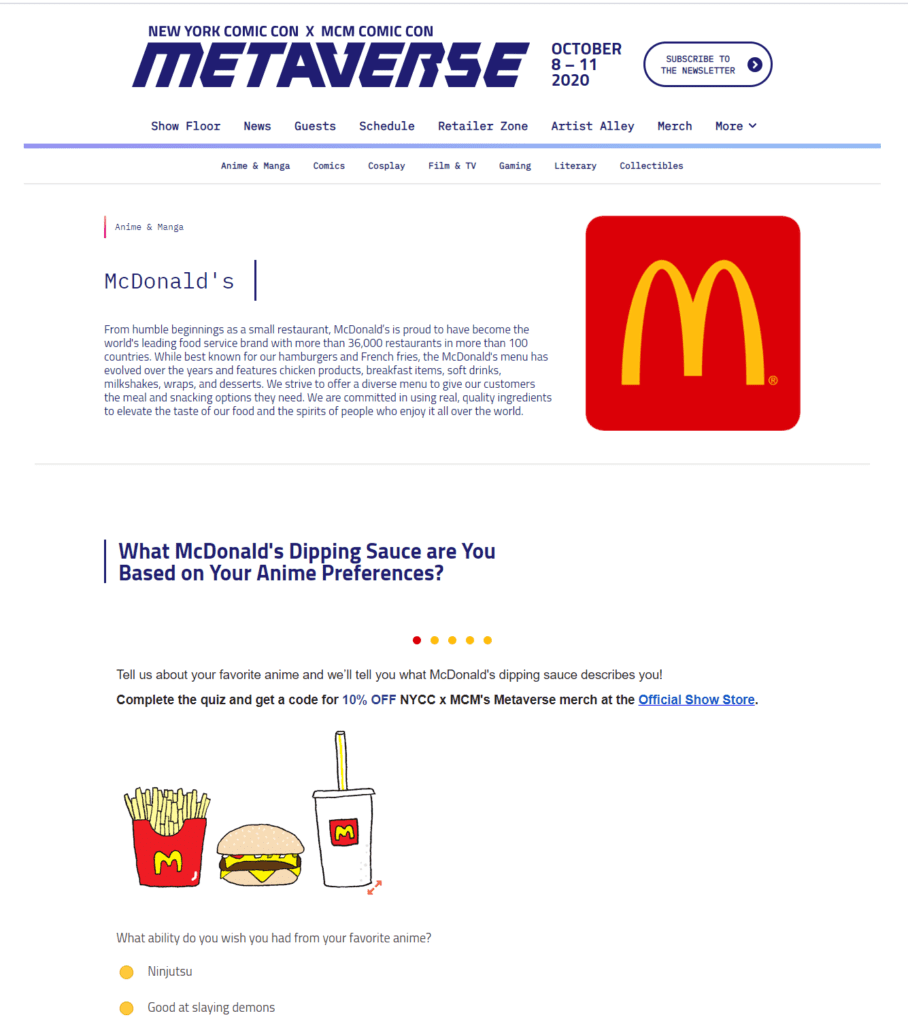 click-through rate from the results view
How can you leverage CredSpark in your organization?
Let's find out. Start with a demo that's customized to your specific business needs and goals.