Order Management Process Benchmarking Tool
SAPinsider created an outcome quiz as an evaluation tool to engage their audience and gather highly-qualified leads.
How this CredSpark experience looks in context: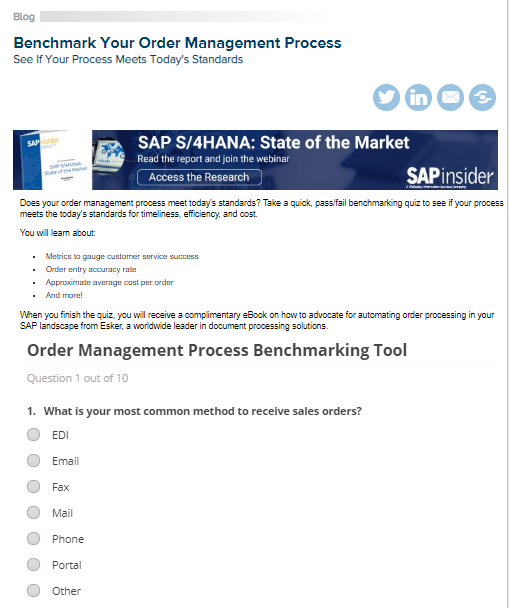 SAPinsider is a trusted source of articles, white papers, case studies, videos, magazines and conferences for SAPprofessionals and companies.
How can you leverage CredSpark in your organization?
Let's find out. Start with a demo that's customized to your specific business needs and goals.