Test Your College Knowledge
The Princeton Review leveraged a relevant topic to challenge their audience, resulting in high engagement, useful editorial insights, and highly-qualified leads.
How this CredSpark experience looks in context: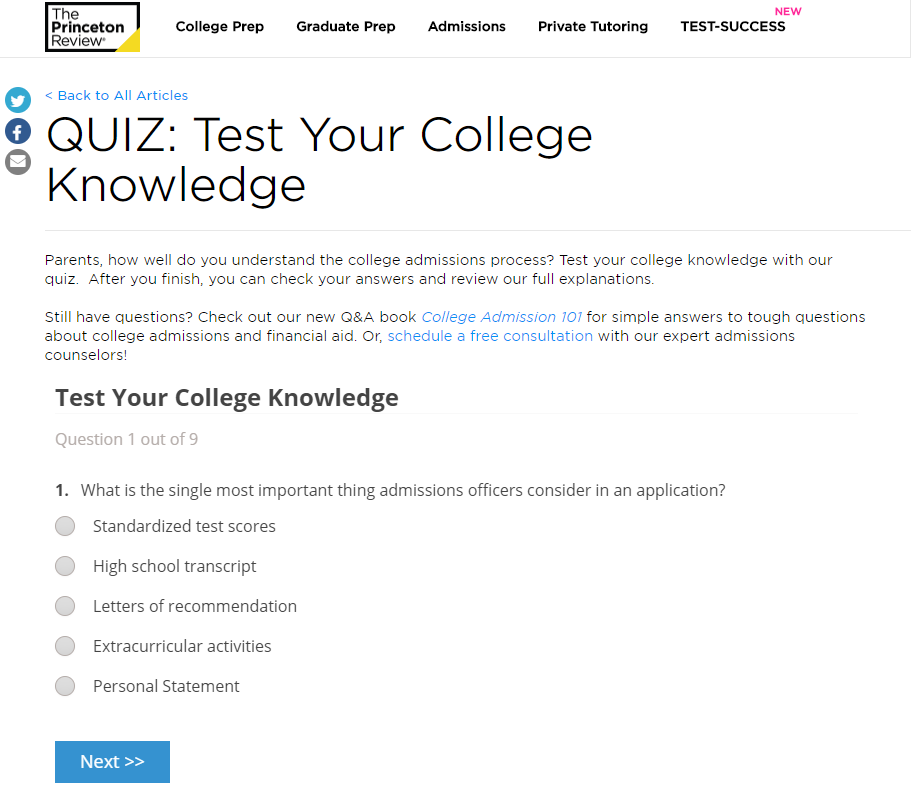 The Princeton Review is learning provider helping students to knock down barriers and achieve their academic goals by providing personalized, innovative, best-in-class private tutoring, test prep, admission products and services.
How can you leverage CredSpark in your organization?
Let's find out. Start with a demo that's customized to your specific business needs and goals.