TravelAge West WAVE Awards
TravelAge West used CredSpark as a voting tool for an annual industry awards program.
How this CredSpark experience looks in context: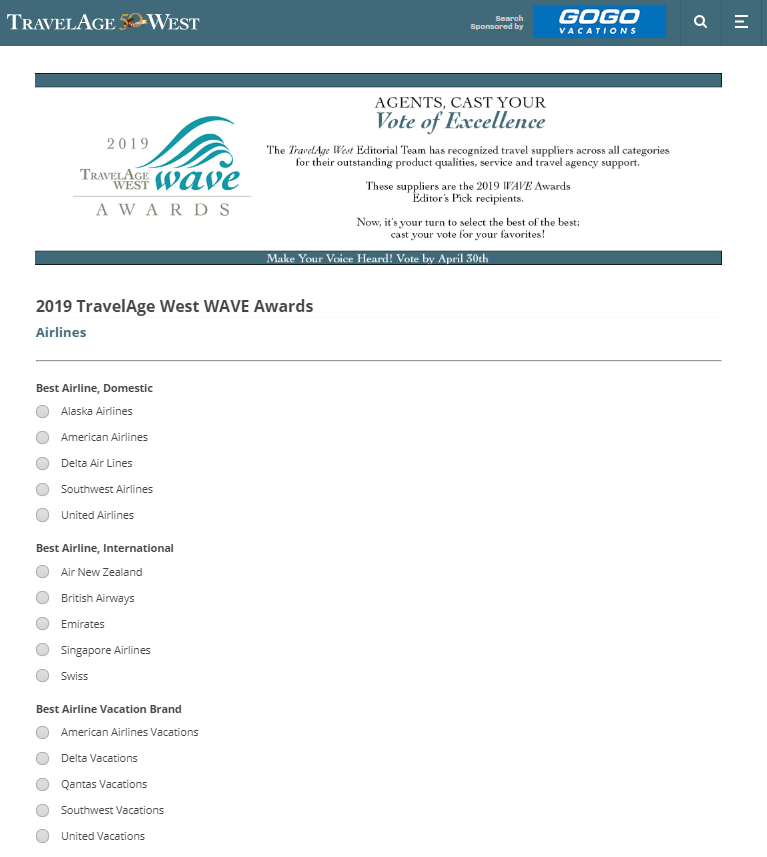 For 49 years, TravelAge West has been the trusted voice of the travel industry in the Western U.S. With award-winning writing and design, TravelAge West publication brings the best of travel to life for our readers.
How can you leverage CredSpark in your organization?
Let's find out. Start with a demo that's customized to your specific business needs and goals.