Where Do You Belong at C2E2?
C2E2 team used a fun quiz to build enthusiasm for a fan conference in advance of the show.
How this CredSpark experience looks in context: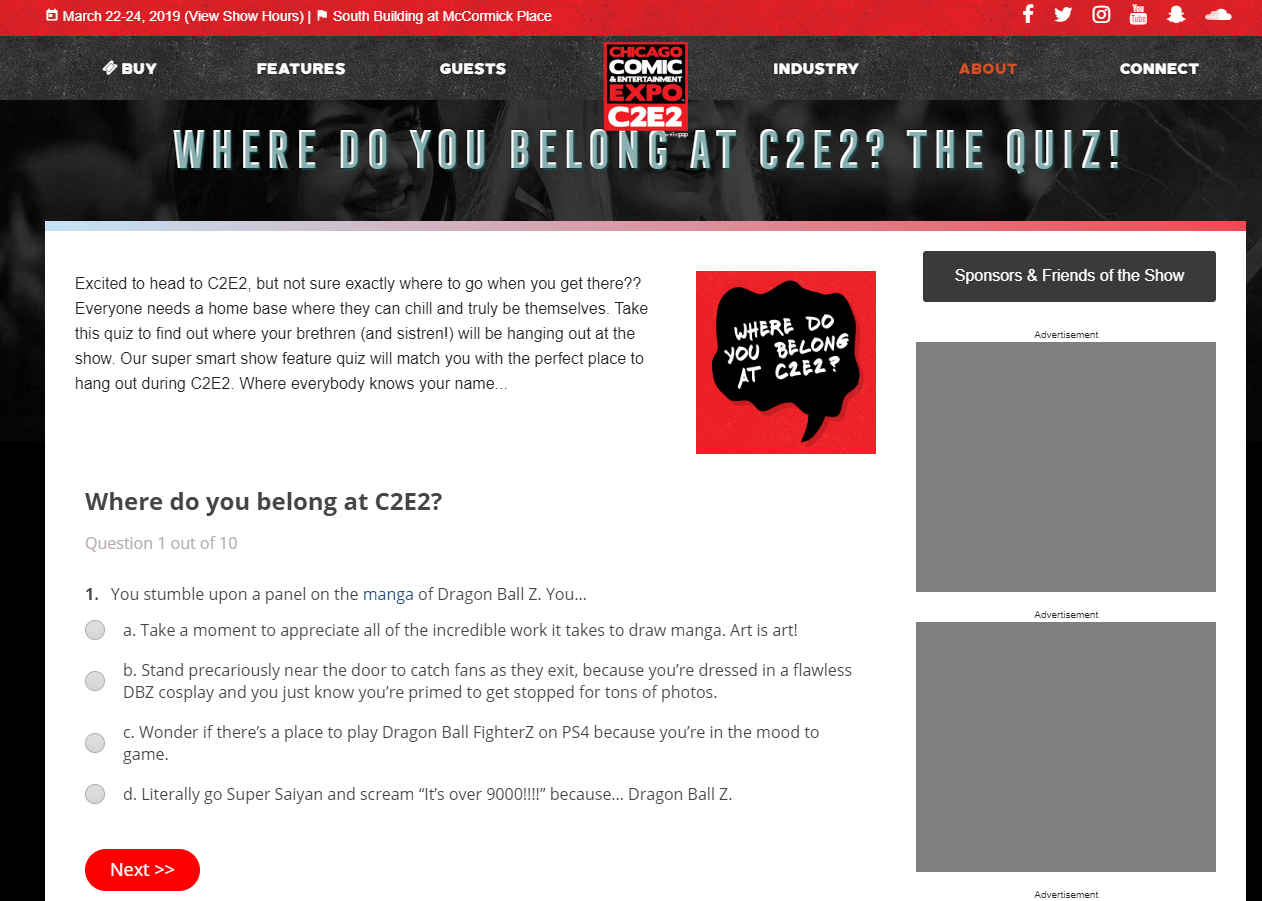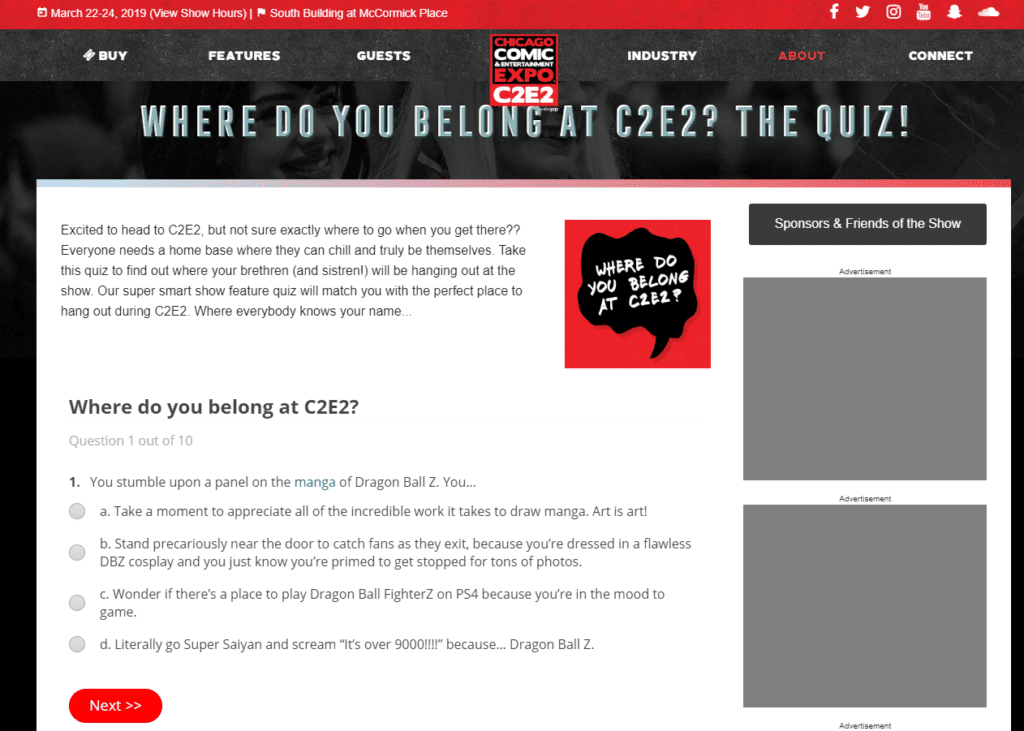 The Chicago Comic & Entertainment Expo is a Chicago fan convention dedicated to comics, pop culture, graphic novels, anime, manga, video games, toys, movies, and television.
How can you leverage CredSpark in your organization?
Let's find out. Start with a demo that's customized to your specific business needs and goals.