MedPage Today created a medical case study, and used CredSpark's Multi-Part Assessment so doctors could read part of the case, answer a question, read and scroll further, answer another question, and so on.
How this CredSpark experience looks in context: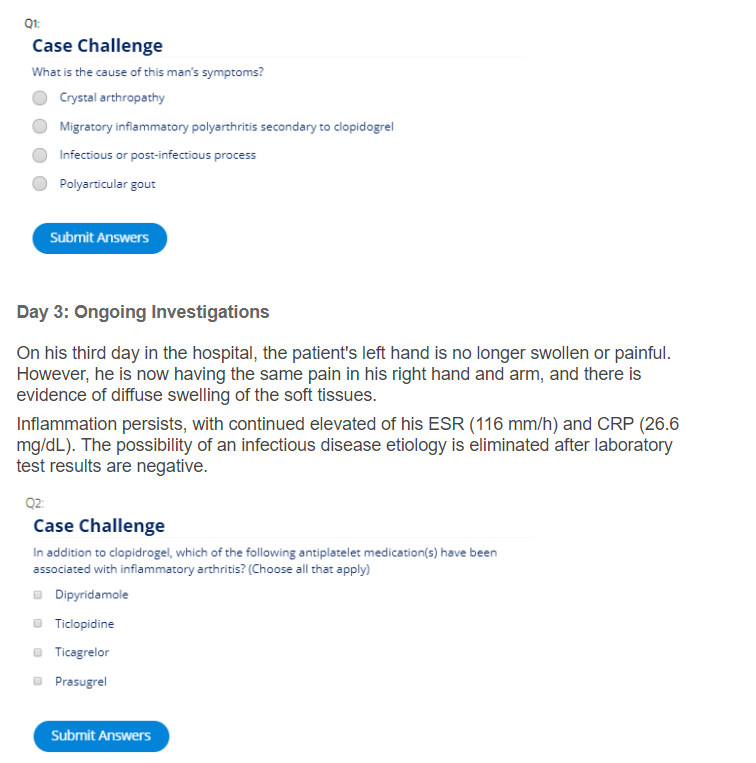 of readers started Multi-Part Assessment
MedPageToday is a trusted and reliable source for clinical and policy coverage that directly affects the lives and practices of health care professionals.
How can you leverage CredSpark in your organization?
Let's find out. Start with a demo that's customized to your specific business needs and goals.