How Much Do You Know About Title 31?
How does a sponsor find the event attendees that want to meet them? Global Gaming Expo, an RX event, helped a sponsor find and qualify leads with a combination of industry-appropriate knowledge questions and some market research questions. G2E delivered leads with name, email, title, company, yearly training spend, areas of greatest concern, and a flag on the ones who asked to be contacted by the sponsor for follow up.
How this CredSpark experience looks in context: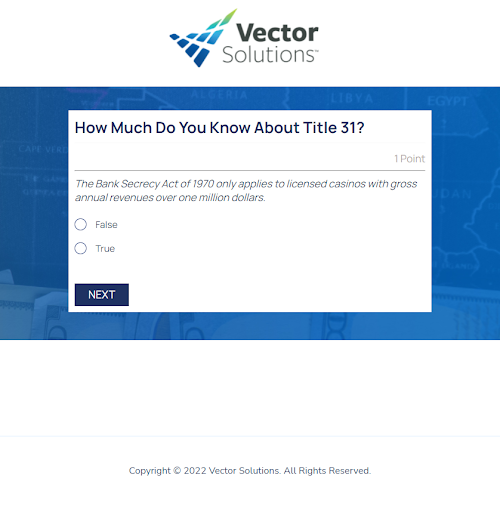 There are lots of ways you can help your sponsors connect with the audience members who want to meet them: interactions are a great way to enable audiences to raise their hands to say they'd like to learn more!
We connect information and technology to deliver knowledge that helps our clients achieve better outcomes and safeguard lives.
How can you leverage CredSpark in your organization?
Let's find out. Start with a demo that's customized to your specific business needs and goals.